about Us.
Contact ACD Digital today to see how you can optimise the assembly of your product.
your australian electronic solution: acd digital
Since 1982 ACD Digital Systems has been delivering quality electronics manufacturing solutions to businesses all across Australia. We started out designing and manufacturing electronic equipment for the security industry and as our company grew we began offering our manufacturing capabilities to other companies who also wanted to manufacture their electronic products locally in Australia.
These days our valued clients are leaders in providing products to a wide range of industries including medical, automotive, communication, farming, water management, security and more. Our mission is to provide the best customer service in the electronics manufacturing and PCB assembly services. From PCB assembly right through to full turnkey solutions for the Melbourne, Sydney, Canberra, Brisbane, Perth, Adelaide markets and everywhere in between, ACD Digital can deliver.
The ACD Digital difference at a glance
Fast Turnaround
Quality Workmanship
Competitive Pricing
Tailored Solutions
High quality components
meet the electronic experts
Today we employ eight dedicated people based in the eastern suburbs of Melbourne in a modern facility located on Laser Drive, Rowville. Every member of the ACD Digital team is an expert in their field ensuring the utmost attention to detail when your product goes into production. Our machine operators have over 20 years experience and their passion and experience ensures your final product is completed to the very highest standard.
Leading Industry Accreditations
At ACD Digital we want you to feel confident that you're working with the best people for the job which is why we take our compliance with industry standards and certifications seriously – and we have the accreditation to prove it.
Companies that comply with national and international standards and certifications are committed to minimising the risk of errors. When you work with ACD Digital you can that we do everything just as we should.
Tom hola
General Manager
Customer service and production planning is the key area for Tom at ACD Digital for over 10 years. Ensuring customer expectations are exceeded and communication takes place on a regular basis is a priority. Tom will ensure that the manufacturing of client product meets their requirements from beginning to end.
Jack la
SMT line operator
Jack has over 20 years' experience with ACD Digital in operating the SMT line. His understanding of SMT components and their placement is paramount to having customer PCB's loaded with precision. Attention to detail is one of the key features of having a thorough job performed each and every time.
lam to
technician
Electronics has been an interest for Lam since graduating from high school. Understanding circuits is a key feature in been able to diagnose PCB faults and perform programming and testing of final product builds.
patricia marie
Electronic Assembler
When it comes to thru-hole assembly, Patricia has it covered. From component preparation, to placement and then component soldering, either by hand soldering or selective robotic soldering. Final product inspection using Automatic Optical Inspection (AOI) ensures component placement soldering is of top quality.
Why not discuss your needs and get ACD Digital personalised service backed by the technical know-how that helps make your project run smoothly and to budget.
close communication with clients
Local staff also means easy communication and the ACD Digital team is always prepared to go out of our way to accommodate those special requirements.
ACD Digital has built a reputation for excellence, proudly servicing Australian businesses for more than 30 years with industry leading solutions and circuit boards of the highest quality.
attention to detail
Our shared values form the foundation on which our success has been built with friendly long-term staff who take pride in their work providing our clients with quality workmanship and the utmost attention to detail.
We also boast modern equipment which ensures reliable accurate production of all our manufacturing.
fast turnaround
2-3 day turnaround available for those urgent jobs!
We eliminate the need to go off-shore by providing quality electronic manufacturing services covering every aspect of the contract manufacturing process at a competitive price right here in Australia.
high flexibility
ACD Digital's long standing customer base is testament to our flexible, tailored solutions and first class customer service.
We always aim to work to your budget and deadline and our industry experience backed by technical expertise means we are well placed to provide you with the quality results you're looking for.
Pristine, highly organised PCB Assembly Environment
Skilled, capable and engaged team
Strong Customer Relationships
Australian manufacturer
Over 30 Years Experience
We invite you to come along and inspect our facilities anytime.
Come along and see how we operate, meet the people behind the name and see how we can help you!
ISO 9001 Quality Management
ISO 9001 is the world's most widely recognised Quality Management System (QMS) certification from the International Organisation for Standardisation. Being ISO 9001 certified ensures we monitor and manage quality across all operations and means that our business operates within a framework of standards that are understood throughout our company to ensure you receive consistency and quality.
GreenPower is a national accreditation program that sets environmental and reporting standards for renewable electricity products offered by energy suppliers. You can feel confident that you're doing your bit for the environment when you work with ACD Digital.
RoHS Lead-Free is lead-free assembly that complies with the European Parliament & Council's Reduction of Hazardous Substances (RoHS) Directive (2002/95/EC).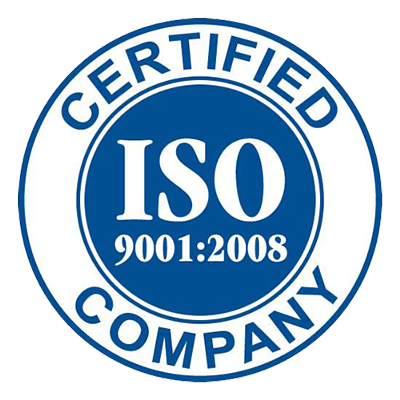 maudeline francois
Electronic Assembler
Hands on assembly is the final stage of the production process. Cabling, Thru-hole preparation, placement, soldering, rework and packing. Job kitting is part of the preparation and this includes booking in SMT and thru-hole components, ensuring sufficient quantity of material is available to complete the job.
Our team understands PCB design and PCB assembly and know what works. Meet the people behind the ACD Digital best practice solutions.